About Richard Verdegaal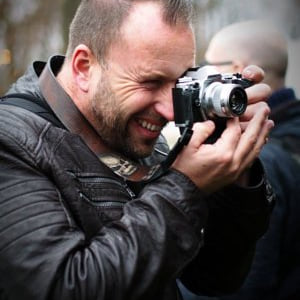 ---
Biography
Richard Verdegaal Fotografie is in te huren voor het fotograferen van een mooie bedrijfsreportage. Geef uw bedrijf of website een nieuw uiterlijk met foto's van uw bedrijfsprocessen, middelen en materialen.
Bij het vastleggen van uw huwelijk of privé feest is het natuurlijk super gaaf om uw mooiste dag uit uw leven vast te leggen. Er wordt gezorgd voor een mooi verslag van de dag. Ook een serie portretfoto's op locatie behoort tot de mogelijkheden. Wilt u leuke foto's van uw kinderen of gaan we met uw gezin op pad voor een gezellige ongedwongen familieshoot!!
Voor meer informatie: Digirichard@gmail.com
If you're not passionately devoted to an idea, you can make very pleasant pictures, But they won't make you cry.
Ruth Bernard
Contact